Owl
---
Madhya Pradesh, India
The other threat to owl is not rural but urban. Harry Potter is blamed for fuelling India owls' demise. Many fans of the boy wizard have bought owls on the illegal wildlife trade market as a fashion symbol. Here also there is much information to spread around about keeping owls in the wild.

It's time now to leave to the North-Eastern forests inhabited by gibbons. but not before a fond farewell to Mohammed, sparrows and bird's best friend (http://www.ecosysaction.org/world-sparrow-day/).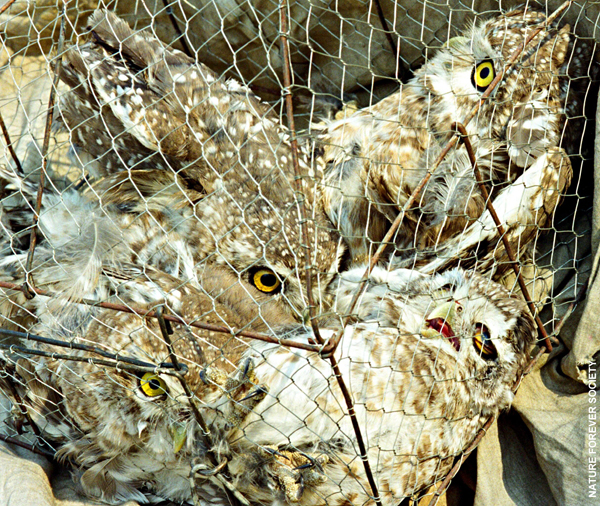 ---
Madhya Pradesh, India
Unfortunately, what has happened to this owl was not rare. Thousands of owls are captured every year in India, mostly for black magic and sorcery driven by superstition mostly in rural areas. This illegal trade is all the more important in the weeks leading to Diwali, the festival of lights, where so many birds are sacrficied.

With Mohammed, we are thinking about a major project on protecting those nocturnal birds who are so important to the eco-system as they for instance kills rodents and other pests that destroy crops. But there is also another threat to owls in India...