New Delhi, India, March 2010
World Sparrow Day 2010
The launch of this incredible adventure open to children as well as adults took place March 20, 2010 in New Delhi, India, in the presence of government representatives, including Dr. Sheila Dikshit, Chief Minister of Delhi, non-governmental organizations, researchers, students, nature lovers, and a number of journalists.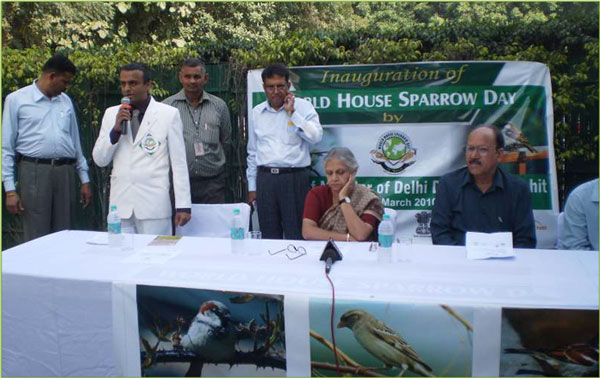 ---
Bristol, UK: celebration at the Avon Wildlife Trust.
- Hundreds of people reported their sparrow sightings and started blogs to share their sparrow experiences, what they represent, etc.

- Organization of the "Festival of Feather" to encourage people to build and put up house sparrow terraces.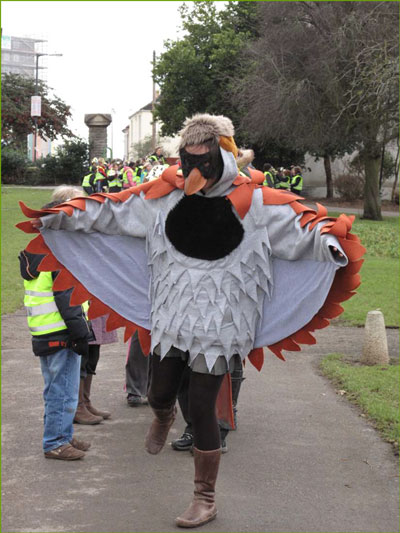 ---
Modena, Italy: Lipu-Birdlife conference
- A conference on house sparrows as an indicator of the health of the urban environment.
---
Nashik, Maharashtra, India: Rangubai Junnare English Medium School
- Installation of bird feeders and nesting boxes at the school.
- Drawing competition.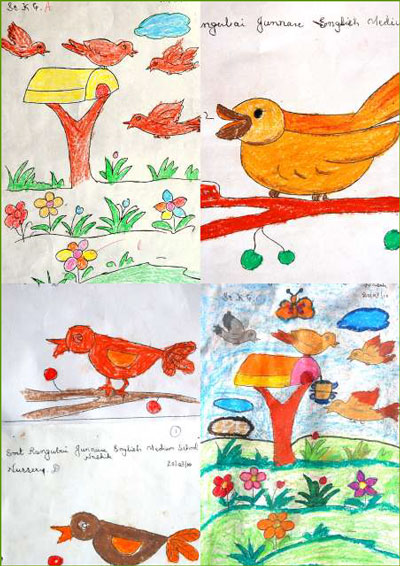 ---
Patna, Bihar, India: Patna Women's College, Eco-Task Force
- Formation of a human chain holding signs and banners.
- Distribution of more than a thousand information pamphlets.
- Examples of bird feeding.
---
Chennai, Tamil Nadu, India: Parijatham Trust
- Sparrow songs composed by the poet Bharathiyar were sung by students from many different schools.
- Drawing competition.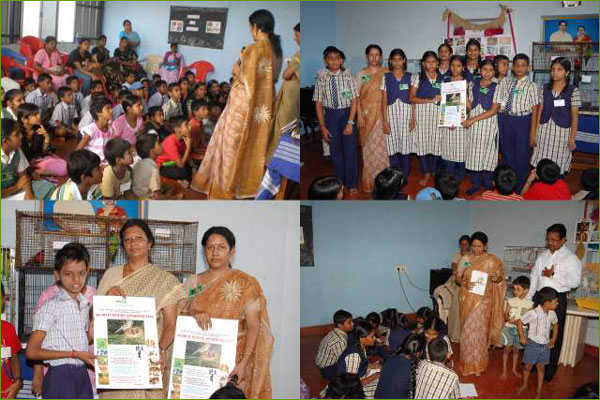 ---
Kothapurinatham, Puducherry, India: Government Middle School
- Clay sparrow exhibit.
- Nesting box building.
- Sparrow poem reading.

---
Hyderabad, Andhra Pradesh, India: Asian Wildlife Foundation
- Photo and painting competition with the presentation of bird houses and certificates as prizes.
- Conference on "the sparrow in an urban environment.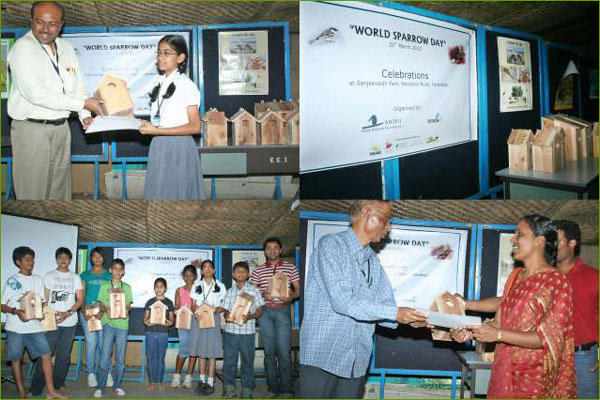 ---
East Godavari, Andhra Pradesh, India: Kriya, Mallam Village High School
- Campaign of bird awareness and protection.
- Classroom conferences.
- Photo competition in the village by the students.
---
Nilgiris, Tamil Nadu, India: Manjoor Taluka
- Procession of students in the city in order to demonstrate the decline of sparrows and what can be done to help them
(pamphlets distributed to more than 700 people).
- Campagne de sensibilisation des élèves et des représentants des villages voisins.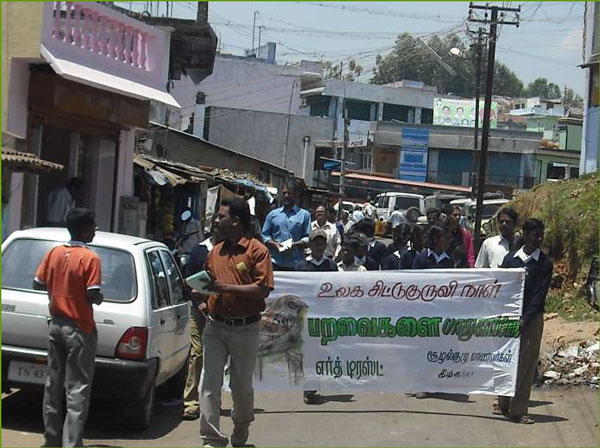 ---
Goa, Panaji, India: Mission Green
- Public bird watching.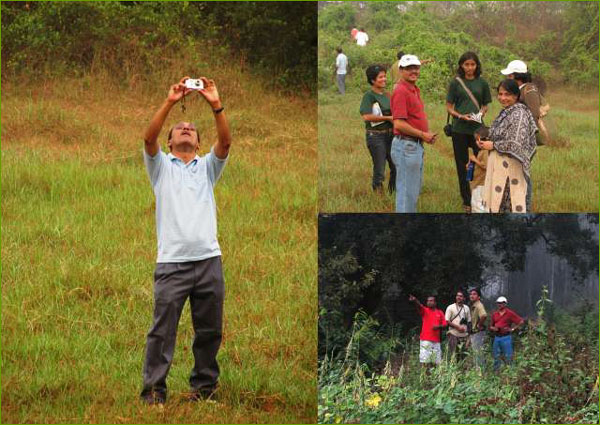 ---
Chattisgarh, Raipur, India: Chattisgarh Wildlife Society
- Local and international media publication of the reason for the disappearance of the sparrow in the region, principally because of a
massacre for its meat which is mistakenly considered to be an aphrodisiac.
---
Jaipur, Rajastan, India: Bhavani Child Development Center
- Drawing competitions by learning disabled children at the center.
- Réalisation d'exposés sur les moineaux et explications au public.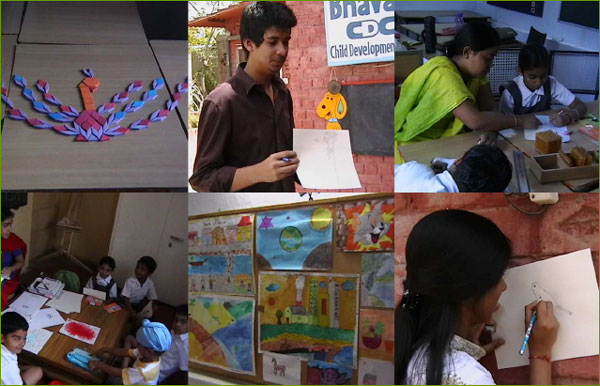 ---
Junagadh, Gujarat, India: Prakruti Nature Club
- Creation of cardboard nesting boxes by the students.
- Increased awareness about the sparrow situation.
- Drawing competition.
- Cultural program (songs, dances) with a sparrow theme.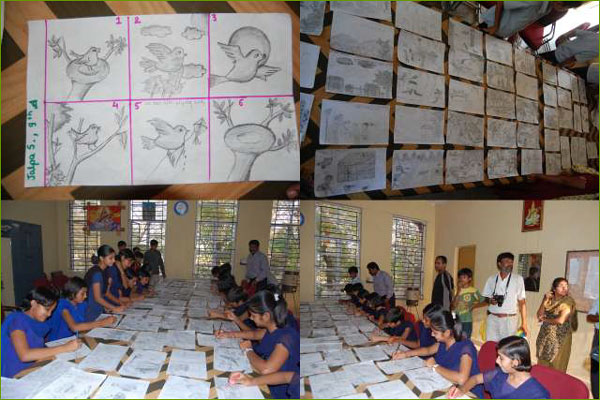 ---
Junagadh, Gujarat, India: Karuna International
- An entire week dedicated to sparrow awareness.
- Drawing and essay competitions.
- Bird identification field trip.
- Nesting box fabrication.
- Numerous lectures by the students on "The Importance of Birds," "Our Flying Friends," and "Birds and the Environment.
---
Vadodara, Gujarat, India: Canine Group Association
- Distribution of nesting boxes and awareness campaigns in different parts of the city.