March 2012, Purple Cake Day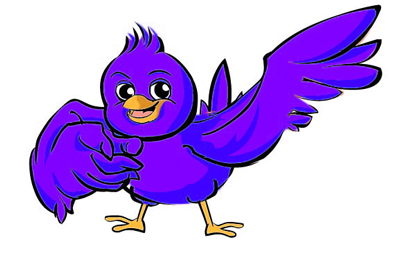 Kids helping kids, a remarkable story of strength and determination, I love http://purplecakeday.org/ . It's an amazing journey from despair to hope & wonderful positive actions. And a huge « NEVER GIVE UP » lesson.
Emily and Aylahna are so inspirational that I have already turn from orange to purple and hope that you will join this simple yet creative and colourful way to help. Let me know what you have come up with! You will help kids in Haiti and Nepal with the gift of education.
Join the magic of the purple world. ! BOOPY POWER!