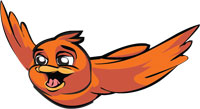 Inspiration for progress
A selection of videos from all over the world where football is more than a sport.  It is a willingness to move mountains, a tool for development, a renunciation of inequalities, a bit of hope, and a lot of respect...
The determination of the children of Koh Panyee, Thailand, for example, is a message of strength and courage.  Anything is possible if you follow your dreams. 
The Eco-Sys Action Football Cup (EAFC), it is the desire to inspire to go further, using football as a common passion.