BOOPY's BLOG - LATEST NEWS
Sakya, China, October 2010
Hands of hope
Ten thousand hands rising under a magnificent blue sky, 10 000 times more hope for snow leopards. Perched on one of the prayer flags, a lungta, that are strung everywhere in this area and colour the mountainsides, I help with the promise of the people reunited here during this annual Buddhist festival: protect snow leopards and do not engage in illegal trade of wild animals.
In the high Tibetan plateaus, this ceremony is welcomed by snow panthers, still victims of poaching for their bones and skin. The protection of this remarkable animal and it's prey is urgent. Thanks to the cooperation of the Snow Leopard Trust and the Shan Shui Conservation Center, moments like today are great steps towards better educating the local population.
China represents 60% of snow leopard habitat between Qinghai, Tibet and Gansu, and is home to close to 40% of the total population. Interestingly, few Chinese know of their existence and it is rare to find someone who knows that this feline is native to their immense country.
Now lets imagine 10 000, 10 000 hands lifting in Beijing, Shanghai, Hong Kong, Guangzhou and throughout the country...; China will become the heart of conservation for snow leopards and other threatened species, with a strong message to the entire world. Protecting its national treasure will become, little by little, second nature and it is now, with these hands almost touching the sky, that victory is built.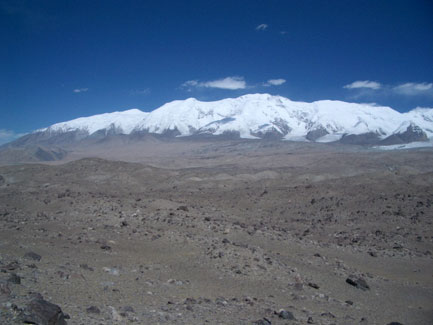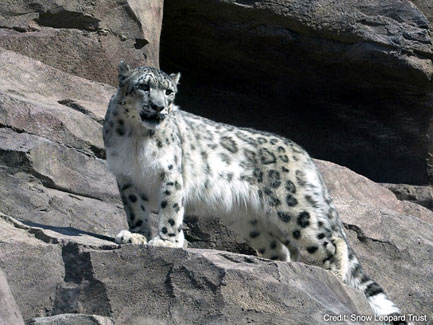 For a number of years, ECO-SYS ACTION has supported the remarkable work of the SNOW LEOPARD TRUST (SLT) with its itinerant exposition yurt visited by thousands of people in France.  This year, ECO-SYS ACTION and BOOPY have decided to support SLT eco-camps in the Indian Himalayas where hundreds of children will discover the secrets of snow leopards and their eco-system.  An unforgettable discovery that these youth will eagerly pass on to their parents.
 To learn more.
In the state of Himachal Pradesh in North-eastern India, the Spiti Valley remains an important snow leopard habitat. It is in this region that the Snow Leopard Trust, sponsored by Boopy and Eco-Sys Action, has decided to organize a nature camp for 150 children and 12 teachers from 7 different schools. A unique opportunity to educate future ambassadors about this fragile ecosystem.