Eco-Sys Action
The world of Boopy
Boopy's Blog
Eco-Sys Action Football Cup
PDF Presentation
BOOPY NEWS !
"At the heart of marine pollution." An exciting new adventure is in the future for Boopy, the mascot of ECO-SYS ACTION. He will be a crew member on ALGALITA's sail boat, the SV Sea Dragon, traversing the ocean between Tokyo and Hawaii. This expedition will search for debris from the Japanese tsunami (see the incredible impact here) and investigate the Grand Vortex of the North Pacific, an enormous drifting island of plastic. This floating oceanic garbage, as large as France, is composed of approximately 46 000 pieces of plastic per km2 and extends to a depth of 30 meters. Accompanied by Tracey Read and a team of researchers, Boopy will study the consequences on the ecosystem in the vicinity of the world's largest marine reserve.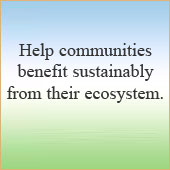 ECO-PROJECTS

---

SHARING

---

For a number of years, ECO-SYS ACTION has supported the remarkable work of the SNOW LEOPARD TRUST (SLT) with its itinerant exposition yurt visited by thousands of people in France.  This year, ECO-SYS ACTION and BOOPY have decided to support SLT eco-camps in the Indian Himalayas where hundreds of children will discover the secrets of snow leopards and their eco-system.  An unforgettable discovery that these youth will eagerly pass on to their parents. To learn more.
ECO-SYS ACTION FOOTBALL CUP

---

BOOPY'S EXPEDITIONS

---
On the programme this summer; the Eco-Sys Action Football Cup will once again be held in Kenya in conjunction with the Lion Guardian Games.  The 2011 edition was an outstanding success at the heart of the Maasai community where the organisation
LION GUARDIANS
employs "guardians" in villages in conflict with lions. A number of felines have been saved while providing economic activity to these recruited mediators.  After stick and spear throwing competitions, the football tournament was much appreciated on Ol Donyo Wuas plain.
See Philip J. Briggs' stunning photos.
BOOPY POWER

---

ECO-6, STUFFED TOYS WITH A PURPOSE

---
Dwarka, India:  thanks to funds raised by Eco-6 stuffed toys, ECO-SYS ACTION and BOOPY have been able to finance security equipment for fishermen trained in rescuing whale sharks taken in fishing nets along the coast of Gujarat in India.  The
WILDLIFE TRUST OF INDIA
has succeeded in stopping the massacre and involving fishing communities in whale shark protection through an eco-tourism project that will be much more profitable in the future.   
Next month don't miss
AWELY's
rhinoceros project in Nepal.