Eco-Sys Action
The world of Boopy
Boopy's Blog
Eco-Sys Action Football Cup
PDF Presentation
BOOPY NEWS !
An intriguing question: what do Celia Ho, Lea Meth and Juliette West have in common? A response full of hope: All three are young and devoted to the environment.
Celia
and
Juliette
passionately defend elephants while
Lea
is fighting for shark survival. They are representatives of a new generation that could well be the last chance of survival for many species. Wishing them good luck is not enough, we must help them and inspire other children who will in turn fight for their planet.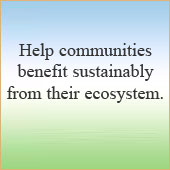 ECO-PROJECTS

---

SHARING

---
In the state of Himachal Pradesh in North-eastern India, the Spiti Valley remains an important snow leopard habitat. It is in this region that the
Snow Leopard Trust
, sponsored by Boopy and Eco-Sys Action, has decided to organize a nature camp for 150 children and 12 teachers from 7 different schools. A unique opportunity to educate future ambassadors about this fragile ecosystem.
ECO-SYS ACTION FOOTBALL CUP

---

BOOPY'S ADVENTURES

---
Shark Stanley
was created by Lea Meth, an Amercian student attending Yale. Her mission is to collect thousands of pictures of hammerhead shark Stanley and his friend Manta Reina, the manta ray, taken from all 177 CITES countries. From the DR Congo to China, where Boopy has photographed him, it is a call to everyone to print Stanley, photograph him and join this young and dynamic movement to protect sharks.
BOOPY POWER

---

ECO-6, STUFFED TOYS WITH A PURPOSE

---

Boopy accompanies 14 year old Hong Kong student, Celia Ho, who is protesting the ivory trade in order to save African elephants, victims of absolutely out of control poaching. "Do not buy ivory," a simple message, but one which in China takes on a distinct level of importance. More than 50 organizations support her project and now Celia is working to convince schools to join her to unify the voices of thousands of children and raise awareness in China. See her incredible project here.
If you like birds join
World Sparrow Day
on March 20. Around the world, events are organized to celebrate birds in our gardens and cities.
If you no longer wish to receive this newsletter please unsubscribe.