Eco-Sys Action The world of Boopy Eco-Sys Action Football Cup PDF Presentation
BOOPY'S BLOG
A fantastic summer with Matelot de la Vie and the children who embarked on two expeditions in the Mediterranean. We are returning with pictures from the adventure in the next newsletter. But a sad summer for elephants and rhinoceros. The Lewa reserve in Kenya lost another rhino (see more here), the fifth in that last few months, in one of the most protected sanctuaries in Africa. At Entebbe International Airport in Uganda, 36 elephant tusks were seized after the massacre of 22 elephants (18 adults) in Garamba National Park. The park is now home to fewer than 2800 elephants compared to the 20 000 residents they had only a few years ago. Have you followed my voyage to elephant country on Facebook and Twitter? You can read the entire story here.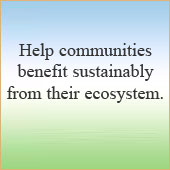 ECO-PROJECTS
---
Happier news for elephants.  In Laos, 80 children from the primary school of Natonoy in Sayaboury visited the Elephant Conservation Center thanks to ECO-SYS ACTION and BOOPY.  Eighty more ambassadors to learn more about here.  In November, two libraries on the backs of elephants will distribute books in a remote region of Laos.  An "elephantastic" project!






ECO-SYS ACTION FOOTBALL CUP
---

Antananarivo, Madagascar.  This summer "conservation football" and more precisely the chameleon, the chosen mascot, held centre stage.  A series of tournaments organized by MAMITA took place in different districts around the city with the grand finale held on August 26 with help from ECO-SYS ACTION and BOOPY, sponsors of the event in the framework of the ECO-SYS ACTION FOOTBALL CUP.

BOOPY'S EXPEDITIONS
---
In the Democratic Republic of the Congo, Liboso is, without a doubt, the most famous bonobo in the country.  World traveller, Liboso is a stuffed animal developed by ECO-6 for AWELY who increases awareness in thousands of people, including many children, each year.  You can find this conservation hero and great friend of BOOPY at http://www.facebook.com/liboso.
Next month, we will be heading to Lewa, Kenya for a unique women's football tournament with an omnipresent BOOPY. Never before seen in black rhinoceros country!