Eco-Sys Action
The world of Boopy
Boopy's Blog
Eco-Sys Action Football Cup
PDF Presentation
BOOPY NEWS !
This month I would like to share a song with you.  Not just any song, but one of my favourites.  Music and lyrics to be listened to in all schools, in all homes; a hymn to peace and to inspiration.  Why?  To go further, to push boundaries, to give children a voice and allow them to show us the path to a fairer planet and greater environmental protection.  A bit of inspiration for many projects.  I will leave you to listen to
"United" by Playing for Change
.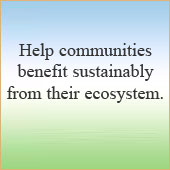 ECO-PROJECTS

---

SHARING

---

A sharing platform; simple and efficient, is what BOOPY and ECO-SYS ACTION have created to highlight the eco-projects undertaken by schools in China and Hong Kong.  An impression before BOOPY contacts many other schools for this project.  In a region "key" to the future of many species, it is necessary to connect these excellent initiatives in order to inspire others and create a real positive movement.  Schools around the world are welcome to share their experiences with us.
ECO-SYS ACTION FOOTBALL CUP

---

BOOPY'S ADVENTURES

---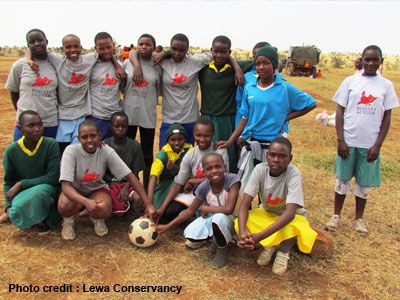 There was celebrating in Lewa, Kenya, one of the world's most important black rhinoceros and Grévy's zebra reserves. The EAFC Boopy Soccer Tournament was a fantastic success.  This inaugural women's football tournament was a unique moment.  A means of expression for the young players, it also brought attention to health and the environment.  Between matches, the participants were able to explore the reserve with a mini bus system put at their disposition.  It is always easier to protect what we know! 
BOOPY POWER

---

ECO-6, STUFFED TOYS WITH A PURPOSE

---
January 19, 2010, Elisabeth Joassaint, aged just 21 days, was freed from the rubble of Jacmel, Haiti 7 days after the devastating earthquake.  Without food or water little Elisabeth survived.  Today, because of local beliefs, she and her mother have been rejected by their friends and family.  A miracle and a struggle; Boopy hopes to introduce them to the world so that Elisabeth can be a symbol, like himself, of strength and hope.  BOOPY and ECO-SYS ACTION are providing financial support to her rescuers, Pompiers International des Côte d'Armor, so that Elisabeth can have a normal life and benefit the children of Jacmel.  An exceptional project for an exceptional child.
A nod from BOOPY from India where the children of Silsotchigre Wildlife Medium English School have been evaluated for malnutrition thanks to support from ECO-SYS ACTION and the excellent
Huro Program
(saving the Gibbons).
Next month, a sneak preview of the new illustrated book, "Boopy and the Treasure of Cambodia".  A bit of hope for the Indochina tiger. 
If you no longer wish to receive this newsletter please unsubscribe.