Eco-Sys Action
The world of Boopy
Boopy's Blog
Eco-Sys Action Football Cup
PDF Presentation
BOOPY NEWS !
Barely back from his adventure at the heart of the Grand Vortex of the North Pacific, Boopy will be leaving Nice, France for two expeditions, one in Spain the other in Corsica.  He will embark with 16 children on the Patriac'h, a 24 meter schooner, with the remarkable organisation MATELOTS DE LA VIE .  These little heroes have all been confronted with serious illness or injury.  They are the privileged interlocutors chosen from more than 3000 children hospitalized in 40 French and Belgian hospitals.  The hospitalised children will participate virtually in the mission through daily communication with the boat, offering a unique opportunity to explore the mysteries of Mediterranean biodiversity.  ECO-SYS ACTION and BOOPY are proud to add their contribution to this touching story.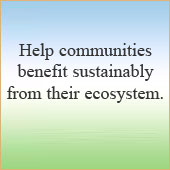 ECO-PROJECTS

---

SHARING

---

With the graphic support of BOOPY and ECO-SYS ACTION, AWELY is in the process of creating a 36 page educational handbook for Nepal.  Biodiversity, human-animal conflict and sustainable development are each tackled in a very concrete manner.  A superb tool that will assist AWELY, always closely linked with local communities, with its fascinating programs; Bardia (Indian rhinoceros) and Sukla (Bengali tigers).
ECO-SYS ACTION FOOTBALL CUP

---

BOOPY'S EXPEDITIONS

---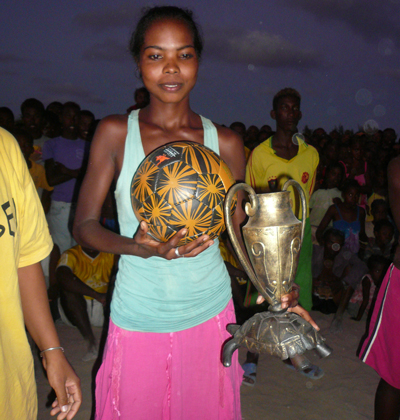 While preparations continue for EAFC tournaments in Brazil, India, Kenya, China, Madagascar, and Guinea-Bissau, here is a short recap of Madagascar's Turtle Tournament which was held within the framework of the ECO-SYS ACTION FOOTBALL CUP.  Two large tournaments, one in Tananarive and the other in Ifaty, heightened Malagasy awareness, not only during the events, but also through radio and national television networks.  In conjunction with SALAMANDRA NATURE, this was an unforgettable moment for conservation... and for BOOPY!  Don't miss this special report.
BOOPY POWER

---

ECO-6, STUFFED TOYS WITH A PURPOSE

---
During the past years BOOPY and ECO-6 stuffed toys have helped the SMALL CAT CONSERVATION ALLIANCE (SCCA) to produce, at cost price, stuffed Andean cats (oreailurus jacobita), one of the most rare felines in the world.  This support has permitted the financing of  ANDEAN CAT ALLIANCE projects in Chile.  The SCCA helps multiple species of unrecognised felines around the entire world.